There are basically two ways for business to improve its revenues. The first most obvious way is to increase sales. And the second is to reduce costs.  The latter strategy can be adopted practically by any company because it can result to sustainable strategy that can impact the company in the long term.  And among the areas that a company can apply this strategy, the procurement process presents that most viable and biggest cost saving opportunity.  The Procurement pertains to the process of buying goods and services for the company, which is one of the largest expenses.
In today's modern economic era, many companies are jumping on the bandwagon of implementing cost saving measures on the procurement process as the advent of globalization has presented cheaper sources of supplies and manpower. The popularity of executing an affective procurement process cost saving strategy has in fact become and industry on its own and has resulted to millions of savings to many companies. At the heart of this strategy is the commitment of employees.  This article will discuss strategies to attain and sustain a cost effective procurement process that can provide significant cost savings to your business.
Spend analysis is the process of determining, collecting, cleaning, clustering classifying and analyzing the spend data of your company. The first step involves identifying source of expense data in company especially the accounts payable and general ledger, which contains your expenses from suppliers. Gather all data from the sources.  Clean them by removing personal expenses from business expenses, standardizing by using a single currency then arranging them in a format so you can view them in an organized manner.  After which you categorize or classify expenses in specific categories to determine how money in business are spent, for instance, based on raw materials that you used.  Finally, conduct an analysis of the data.  Among the analysis that you may consider may include evaluating which suppliers have the company negotiated best to contract to get the best deals.
The object of spend analysis is achieve information and better visibility on how much and where your money are spent.  You can easily determine which materials and supplier are incurring largest costs in the company. A trend can also be created to determine if suppliers are able meet company expectations. The spend analysis will essentially help you decide on how to strategize or change your procurement processes or even supplier list.  This is important so that you can focus on which suppliers will improve your relationship or which suppliers can for go or end.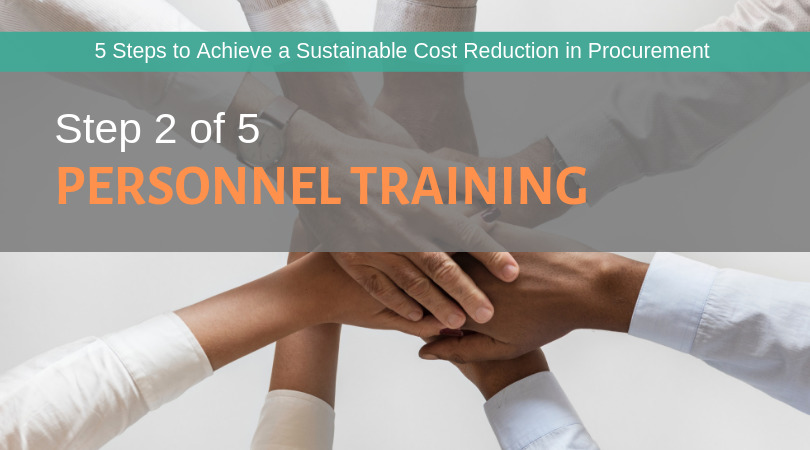 People are the most important assets of a company. Hence any form of personnel training can be beneficial to the company.  Training employees as a means to improve procurement process is achieved in three ways. First off, training employees can improve productivity of employees and profitability of the company. Secondly, a company can conduct training for its employees to obtain skills which are otherwise acquired by a company from outside sources.  Instead of outsourcing said skills, you can train your regular employees to possess those skills thus saving expenses. For instance, instead of outsourcing IT experts to perform maintenance of your IT systems, you can have your personnel undergo training so that you let them handle said tasks. Thirdly, training employees on ways to save company money wherever possible. This can be as simple as training your staff to optimize use of office supplies to improving their negotiations skills to get better deals with suppliers. Incidentally, the training of personnel can also be implemented via e-learning programs which are also less expensive compared to formal schooling.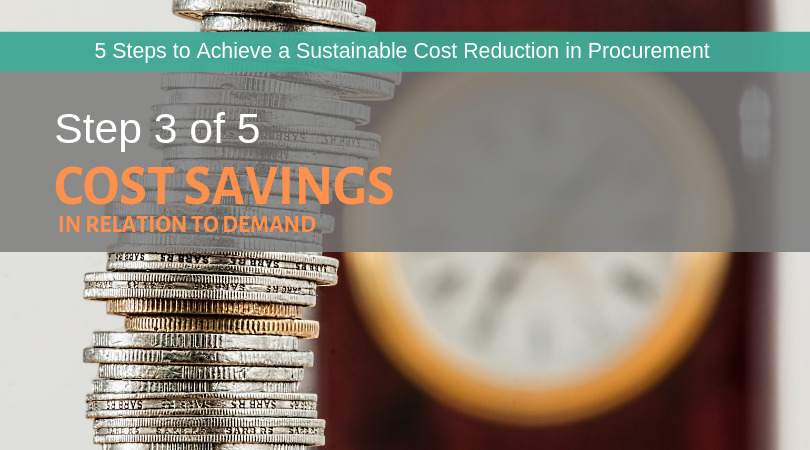 Demand is one of the most obvious ways to improve cost savings. In a similar fashion that demand can affect costs in market, a company should continuously evaluate its demand for a product or service in order by evaluating its importance to its operations.  The company can opt to review specification of products that they purchase and check if they can find a cheaper alternative, evaluate if they can buy a product with lower specification or remove the said product all together if they are not really necessary in company operations. For instance, instead of the company spending expensive transportation costs for sending its officers abroad in business class, it can opt for the cheaper economy class flights.  An even more cost efficient strategy is do away with transportation costs (airplane flights) completely and investing on technology so that officers or staff can just hold meetings with clients from remote area via video teleconferencing.  In which case, the demand for transportation has actually declined because of improvement in communications.
In another instance, a manufacturing company can opt to simply outsource or contract the services of a digital marketing specialist for a few months instead of purchasing for its service for a year when they will not be actually need its services consistently for years. Better yet, a company can outsource said digital marketing service from another country that provide cheaper yet comparable service compared to those offered in its home country.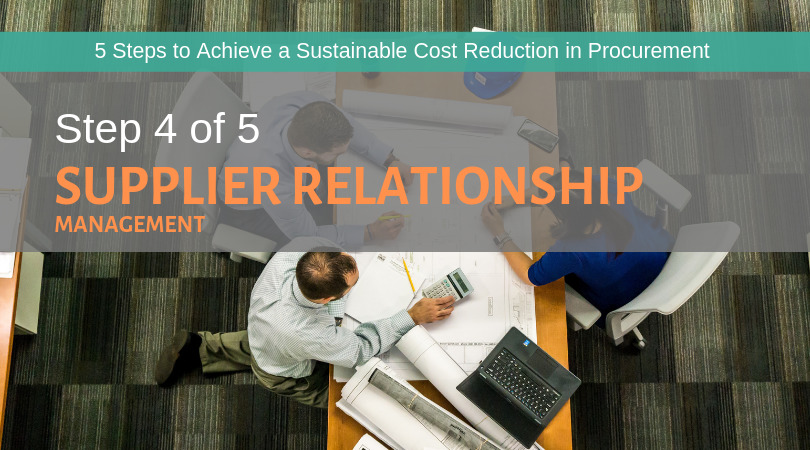 Managing your supplier list is important component of effective cost saving procurement strategy. Suppliers refer to wholesalers, distributors, manufacturers and vendors as well as importers, etc.  In managing supplier relationship, it is important to treat suppliers not just outsider vendors of your company but as partners, with whom you share similar objectives.  A company may invest on technology by buying supplier management software for creating, processing and tracking purchase.  As partners, you should make sure that you are able to pay your partners in time to build a great relationship with them. You can strengthen and deepen relationship by holding collaborative projects that can further decrease cost.  And within this collaboration, entails deeper, clearer and organic communications.   Maintaining good relationships with suppliers is needed in order for a company to the best deals in negotiating with them. Although relationships are important, you should forge relationships with suppliers based on their competency and efficiency as well and not just because you like them.  Focus on your suppliers that deliver.
While you may have established trust with your supplier, managing relationship should nevertheless be continuously formalized. Supplier Relationship Agreements should continuously be prepared that details service description, price and terms and conditions, among others. Risk should consistently be evaluated because of changes in circumstances. And most importantly, get everyone involved to attain better spend management visibility.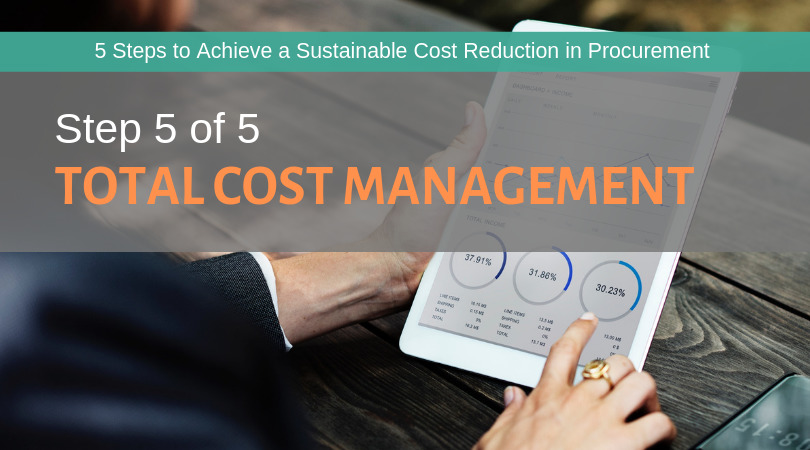 Total Cost Management pertains to the methodical and organized way to comprehend the costs of an organization, with the objective of delivering a comprehensive structure to control, decrease and eradicate costs. By total, it refers to all cost areas that should be managed and controlled like production, delivery, marketing, service and support and administrative.
There are different ways to attain total cost management including activity-based costing, six sigma, and balance score card, just in time delivery, target costing, total quality management, benchmarking and business process re-engineering among many others.    The main idea in these strategies is that attain optimal and most efficient process in all endeavours at a cost that will bring the highest potential income.