Digital supplier management
One of the most difficult challenges in purchasing is finding the best suppliers to suit your needs. Erdano is an intelligent, easy-to-use online portal for buyers and suppliers worldwide, which specialises in products within the metalworking, sheet metal and plastics processing sectors for manufacturing industries such as mechanical engineering, aerospace, semiconductors, packaging and life sciences. All companies that work with components made of metal, sheet metal or plastic can make optimal use of the digital network.
To ensure the quality of supplier registrations before they are published in the database, they are checked personally and in detail by a team of experts from Walthan GmbH: because only suppliers that meet the highest quality standards are included in the database. The interdisciplinary team of engineers, project managers, and technical and strategic buyers combine practice and theory competently, at the highest possible level.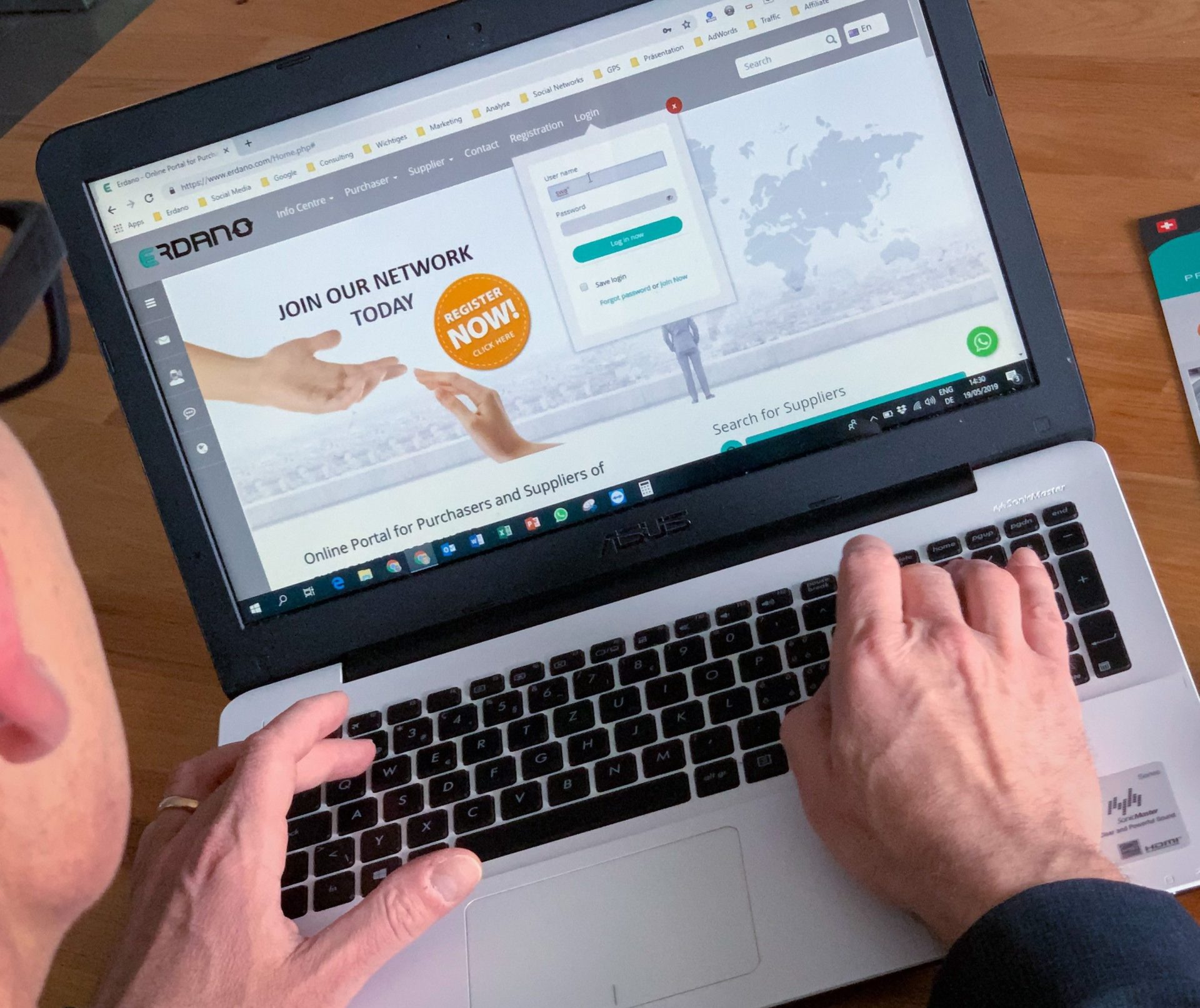 The smart search engine offers numerous options for filtering to ensure the best and most relevant results are delivered. In addition to the suppliers' contact details, other important information such as company size, expertise, machine lists, company presentations, contact persons, etc. is presented at a glance. Thanks to the ability to perform convenient, fast and simple searches, you save time, minimise costs and improve the search for suppliers in your company.
The services provided by the suppliers in our network at a glance:
Metalworking (milling, turning, drilling, grinding etc.)
Sheet metal processing (forming, cutting, welding, bending etc.)
Plastics processing (thermoforming, injection moulding, cutting/bonding)
In addition, you can use the dynamic online network to make your offer more visible and to evaluate it automatically.
As a platform for digital supplier management, Erdano is continuously developing: The timely release of additional modules for your confidentiality, contract, e-auction and almost fully automated enquiry management, including the rapid evaluation of offers, is currently in the planning stage.
Follow the link to one of the fastest growing networks for connecting buyers and suppliers worldwide. There you will find lots of additional information.